• All Posts • Cats • Dogs • Family Life • Health & Wellness • Holidays • Safety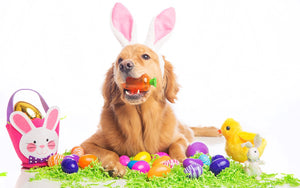 Easter is quickly hopping its way on over to us. And with the holiday comes plenty of candy, gift baskets, and bunnies. As we await this happy, cheer filled celebration, let's enjoy the hidden Easter eggs, and avoid the hidden pet dangers.  While enjoying your day, keep in mind the following hazards to your dog or cat:  Chocolate  Chocolate is a known no-no in the pet world. Harmful to animals, especially, dogs, this sweet is a common, popular candy for every occasion. Especially holidays like Easter. However, it contains the substance theobromine, which is particularly prominent in dark chocolate. Consuming...
---
• All Posts • Cats • Dogs • Health & Wellness • Holidays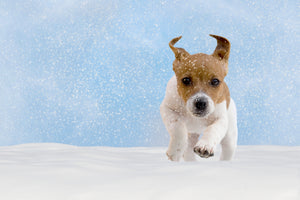 Do You Snow How To Keep Your Dog Active In Winter? People tend to think of summer as the season to get in shape and engage themselves in more physical activity. Going for runs, swims, hikes, and much more. The best part of these activities is that people often use them to get their pets active, too! Many dogs love to do these sorts of exercises, especially if it means extra time spent with their pet parent. But what happens when the summer sunshine starts to dwindle away, leading into the chilly days of fall? And then eventually into the...
---
• All Posts • Cats • Dogs • Holidays • Safety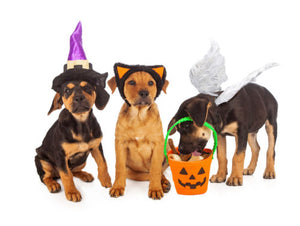 From spooky scares to sweet treats, Halloween is a fun time of year. This holiday bring about a lot of fun and excitement. While we're enjoying the holiday, it's important to remember that we should take certain precautions to ensure that our furry pet friends have an enjoyable time as well!   1. Candy is for kids, not pets.– Candy can be toxic for pets. Chocolate especially can be dangerous (and even lethal) for cats and dogs. Be sure to keep the Halloween candy out of reach for your pets. 2. Keep pets away from the front door. – If...
---
• All Posts • Cats • Dogs • Family Life • Holidays • Safety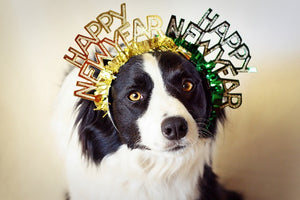 With the New Year comes a clear slate, meaning you have the power to turn your days and habits into anything you want! This coming year, make your pet an active part of your day and an active part of your resolutions. Here's a few things may want to plan and try out with your furry friend as 2021 gets closer:  Mindful Eating A great debate among pet parents is Timed Feeding vs. Free Feeding. Timed feeding is when your pet is fed at set times throughout the day and the food is only available to them for a limited...
---
• All Posts • Cats • Dogs • Family Life • Holidays • Safety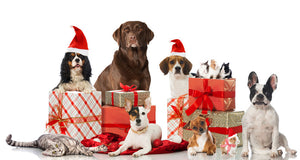 Christmas is right around the corner! And you know what that means. Gifts, hot cocoa, stockings, tinsel, freshly baked cookies, fuzzy socks, and the fresh, soft snow falling around us. Tis the season to be jolly, but also tis the season to be on the lookout for hidden pet dangers. Give them cuddles, treats, toys, and love - not unexpected recipes for disaster.  Here are some of the Christmas staples that people enjoy, but can be of risk to our beloved pets:  Tree Decorations  If decorating the tree for Christmas is a tradition for your family, your pet may want...
---
• All Posts • Anxious Pets • Cats • Dogs • Family Life • Health & Wellness • Holidays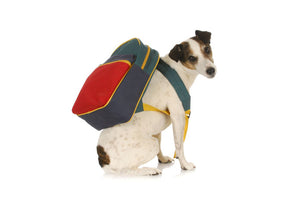 Days spent wading in the pool, digging in the sand, and roasting marshmallows are slowly coming to an end, and are soon to be replaced by days spent sitting in the classroom learning some new lessons. It's back to school season! To your surprise, you might not be the only one kicking and screaming at the thought of returning. Your pet may be, too.   Back to school blues are a very real thing for companion animals. Afterall, they've had a whole summer to get used to around the clock attention and endless cuddles, walks, grooming, etc! Such a transition can...
---
• All Posts • Cats • Dogs • Family Life • Holidays • Safety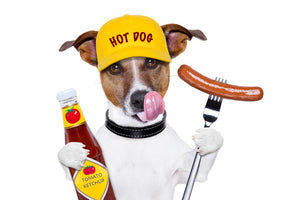 When we think of the holiday of the summer, our mind automatically springs to the Fourth of July! A day filled with family, friends, good food, fireworks, and maybe even a dip in the pool. There's a lot for people to love! But for pets, the Fourth of July can actually be quite dangerous. That doesn't mean your furry friend can't join in on the fun, just be aware of the potential hazards of the celebration. Fireworks Fireworks are a sight for sore eyes, making them a Fourth of July staple. Watching them is so mesmerizing that it can equally...
---
• All Posts • Cats • Family Life • Health & Wellness • Holidays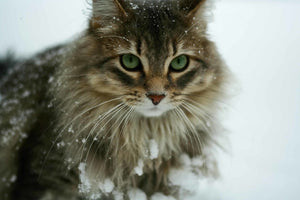 The following article is from Wellness Pet Food's Live Well Blog: As we approach the winter season, the days will get shorter and the temperatures will get colder. Cats might be resourceful, but they still need shelter when the temperatures drop. When the temperatures get really cold, cats can suffer from frostbite or hypothermia. Their fur coats sometimes simply aren't enough to keep them warm. Outdoor Shelters for Community or Stray Cats Building an outdoor cat house for kitties can keep your feline friends safe and warm during the coldest part of the year. You might want to build an...
---
• All Posts • Cats • Dogs • Family Life • Holidays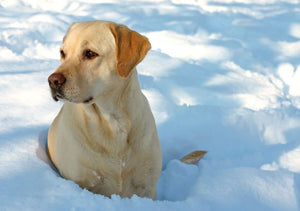 Walking Dogs in a Winter Wonderland As people start trading in their tank tops for flannels and parkas and their shorts for jeans and sweatpants, many pet parents wonder if there's something they should be doing to prep their fur babies for the cold winter months ahead. Your pet may not require a flannel or sweatpants (though they're definitely out there for pets if you search hard enough), but will they require a winter coat or boots?  Consider the following in deciding if a coat or shoes will be necessary for your pooch this winter. Size Smaller dogs and miniature/toy...
---
• All Posts • Cats • Dogs • Family Life • Holidays • Safety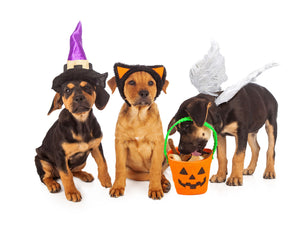 Happy Howl-O-Ween! Halloween is right around the corner, and along with it comes the trick or treaters, the steady stream of candy, the festive decorations, and the creative costumes! This sounds like every child and Halloween enthusiast's treat, but it can quickly turn into a tricky nightmare for unprepared pets. Leave the mischief and mysteriousness of the holiday up to the haunted houses, horror movies, and the neighborhood children wondering what candy they'll receive. Don't let your dog or cat's health remain a mystery to be solved this Halloween. Instead, be aware of the possible pet dangers around All Hallows'...
---
• All Posts • Anxious Pets • Cats • Dogs • Family Life • Holidays • Safety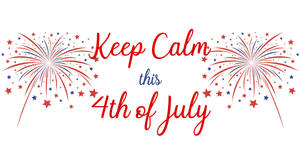 Fireworks and the 4th of July go hand-in-hand. However, the same can't be said for many of our pets. Fireworks can be dangerous for our pets. Aside from the risk of injury, some pets do not react well to the sights and sounds of fireworks. Many pets experience anxiety when it comes to loud noises like fireworks. There is a rise in the number of dogs that run away during firework season, especially on the 4th of July. For this reason it is best to keep your pets safe inside during this time. While they're inside, they still may...
---
• All Posts • Dogs • Holidays • Pet Food & Feeding • Safety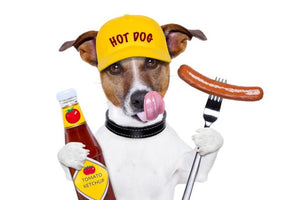 BBQs are a staple of summer time fun. While we may like it bring our pets along, it's important to know some of the potential dangers that may arise for our pets. The biggest part about BBQs that is dangerous for dogs is the food. There are different food items that are perfectly fine (and delicious) for humans but can be dangerous for dogs. Foods to avoid for pets according to PetMD:1. Ribs and other meats on the bone-Although bones are expected to be okay for dogs to chew on, bones from BBQs are hazardous. Cooked bones are more likely...
---
• All Posts • Anxious Pets • Health & Wellness • Holidays • Safety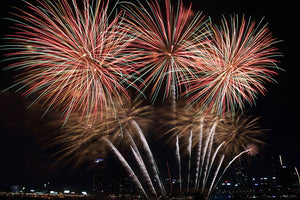 Prepping Your Pet for the Fireworks: CBD for Anxiety Relief Every year, millions of people look forward to the holiday of the summer: the Fourth of July! After all, what better way to spend the day than at a family barbecue, clinking bottles, taking a dip in the pool, and most importantly, ending the day off with a spectacular show of fireworks. With the Fourth of July quickly approaching, it's certain that plans are already being made and people are already scouting out the best areas to catch a view of the show.  Humans may love the fireworks, but did...
---
• All Posts • Dogs • Family Life • Holidays • Pet Food & Feeding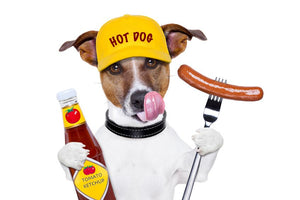 Hot Dog Days of Summer On hot summer days, nothing feels better than seizing the day and taking advantage of the sunshine and warm weather. It's the perfect time to do everything you've been waiting to do, whether it be getting active, going for a dip in the pool, or visiting your favorite outdoor locations. The best part of it all is that your pet can join you! If your pooch has been cooped up in the house and unable to visit their favorite puppy parks due to the snowy winter days or rainy spring skies, now is the time...
Most Recent Posts from The Pup