Free Local Delivery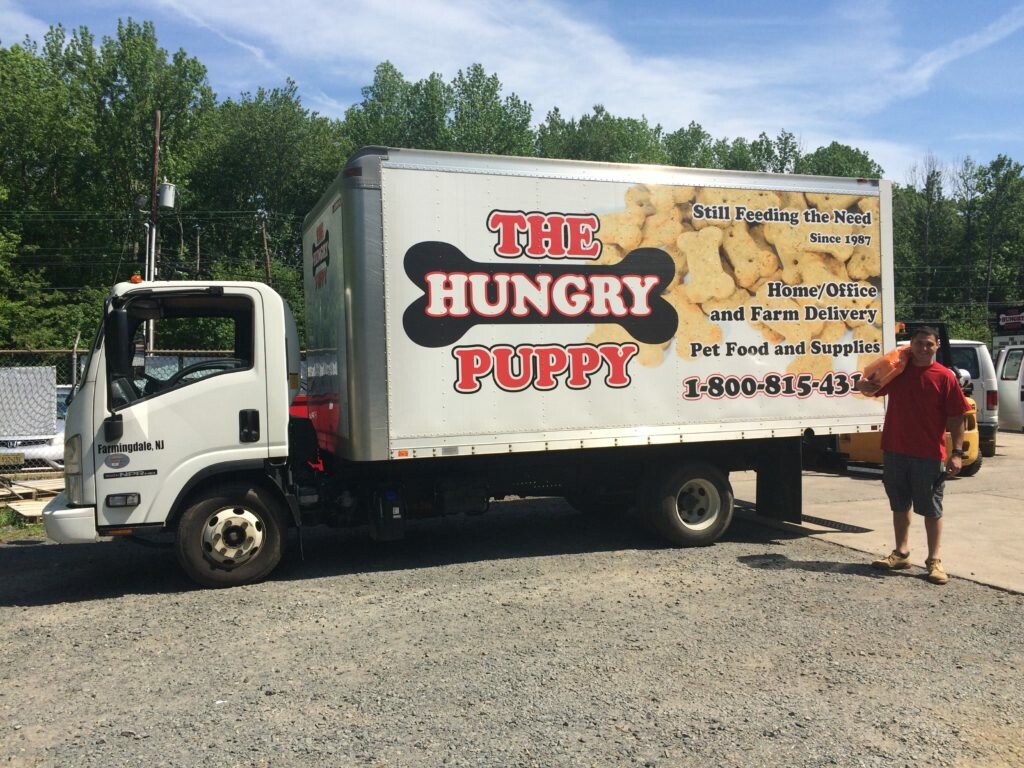 Are you dog tired after a long day at work or rushing around with the kids?
Well, The Hungry Puppy offers you the convenience of FREE home, office, and farm delivery! We will deliver any product that we sell right to your door!
Our delivery service is year-round, Tuesday through Friday. We deliver everywhere in Monmouth county and some towns in Ocean, Middlesex, and Mercer counties. We'll even deliver to local animal shelters on your behalf!